ABOUT BEAVERS FISH FARM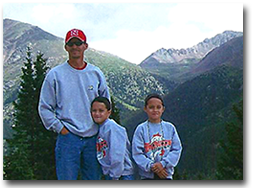 Beavers Fish Farm, Inc. is a licensed fisheries operation that is family owned & operated. Rod Beavers, owner, has worked in the field of fisheries management for over 13 years. We take pride in working with our customers, and help to make sure we provide the best customer service that we can.

While at Colorado State University, Rod studied fisheries/wildlife management and business management. Since working in this field Rod may have been in contact with you at one time or another and would enjoy the opportunity to help you with your fishery needs in the future.

All of our fish are tested and disease free based on Colorado's Aquaculture regulations.